Payment Processing Solution
Accept credit and debit cards for your business.
Signal Payments is a leading payment processing solution in Canada. Get access to credit and debit card machines for your business. Enjoy simple and transparent POS solutions for your peace of mind.
In person, online and over the phone.
Receive your funds as soon as the next business day.
Our team are always open to help you anytime.
Get up to $500 in Cash Back credits towards your new merchant account! *
✓ Custom branded gift cards and key tags.
✓ Integration into your POS or payment terminal.
✓ Online access to customer data and reporting.
✓ 24/7 Live Support.
Signal Payments is a top rated payment processing solution for credit and debit cards in Canada.
Using advanced technology and seamless integration solutions, a difference quickly seen on your bottom line, we help improve efficiency while reducing your operating costs.
Meet Clover Flex, a full-featured payment processing solution device that can take care of your business needs. Although it shines at the counter, the Clover Flex is designed to give you ultimate flexibility anywhere you are. And with the latest technologies embedded in a single portable device, you can free your hands, your mind, and your counter top for the things that really matter.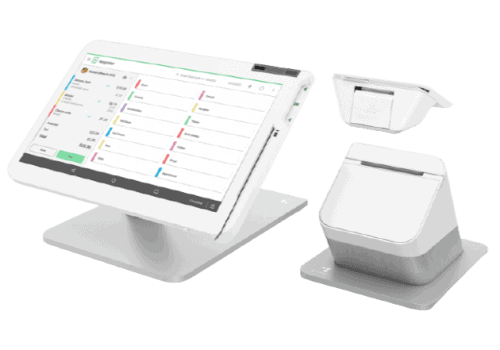 Accept payments and run your business from one point-of-sale (POS) system. The Clover Station Duo Canada edition is the point of sale and business management system for merchants that want to simplify and centralize payment acceptance, customer engagement, and operations management using one integrated device.
Value Added Apps & Services
Surcharging option built right into your terminal. Never pull out your calculator again
Ordering your paper rolls directly from your terminal is the fastest and easiest way to restock your paper roll supply.
Connect your terminal with a point of sale system for a intuitive, streamlined payment solution.
Save trees (and the cost on paper rolls) by giving your cutomers the option to receive receipts by text or email.
High rates affecting your bottom line?